The 10th fact you might not know about new ufc champ Michael Bisping. (The first Nine can be found in an article Bisping shared on twitter HERE).
Fact 10 – Michael Bisping's A Dick
The thing with most all British men I know, we'll all happily stand up to be counted when we've been a dick. I have absolutely no issues with being a dick. Declaring I've been a dick or knowing I'll act like a dick again in the near future.
I may be wrong but the way I see it in 2016 is, there is etiquette in profanity. "Dick – To act the dick or to dick around." Whereas "Cock – You are a cock!". Deeper down the line we have "[email protected] – To act the [email protected] or to be a smarmy [email protected] (More a mate tag). Whereas "Cnut – A cnut in my eyes is the ultimate in untrustworthy low life scum."
Now I've explained, let me elaborate on why Michael Bisping's a dick. An easy one really, he said so himself. 4 Jun 2016 – UFC 199 Post Fight Presser. The MMA game is full of pre fight banter on many levels. Being a dick and acting the plank makes good PR, it can rile your competitor and turn most any interview into a witty and fun watch. All in all it's a great fight hype tool to have about your person.
I've not started this post to simply proclaim Michael Bisping's a dick. I've wanted to spout the following and get it off my chest since UFC 199. I just haven't got round to it until now. You may well find it old hat, and you'd probably be right. But it's shaped my opinion, possibly many more and I'm not so sure it will be easily shaken.
The Unfortunate Attitude Of Luke Rockhold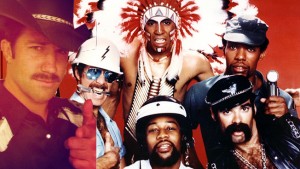 I was first drawn to a comment Luke Rockhold made in a pre UFC 199 fight interview. Luke threw out there about Bisping – "I fucking despise him as a person." I feel this is one of the lowest and harsh things I've heard from a professional fighter. Especially one, at the top of their game and in in the public eye.
At the UFC 199 Pre fight Presser – Luke was getting absolutely verbally schooled by Michael Bisping. The pressure got to him and at this point you have two ways you can go. Crack and show your true colours or just STFU regroup and come back in the next moment. Well, the true colors came out and Rockhold retorted "I know you can't see straight". To which he gained quite the negative reaction from the crowd.
Nonetheless, this clearly fueled what Rockhold must have felt as an upper handed moment and he continued…
"Hey Bisbing, I'm going to close both those eyes for you." (See HERE)
Michael Bisping in that moment did not show any real reaction, to which I feel he should be commended. A real stand up moment for him!
For Rockhold, well, this was perhaps the biggest cnut moment I've seen from any 'World Champ'. Who takes the piss out of a fellow warrior that suffered such a serious, injury in the octagon? One that was fuelled by TRT and could have easily cost Bisping his sight.
Throughout both pre and post fight pressers Michael Bisbing can be clearly seen giving respect. He commends Luke on numerous occasion and gives praise. Amongst them, "You're an incredible fighter Luke you really are". Sure, Bisping has his dick moments but ultimately there is 'respect' and it is clearly given.
I don't pretend to be a psychoanalyst, but my conclusion is that Luke Rockhold is very much a cock! He struts around like he's LL Cool L. (Though it doesn't quite have the same ring to it does it.) His whole demeanour is one of a fighter with the wrong kind of confidence. He cracks easily under verbal pressure. I've also noted similar reactions with Daniel Cormier if I'm honest. But Cormier doesn't stoop to anywhere near the low levels Rockhold does. Maybe it's some kind of American Kickboxing Academy disease. I might add, I like DC and sincerely hope he demolished Jon Jones next weekend @ UFC 200.
I respect Luke Rockhold as a fighter and I certainly don't despise him, but I don't much like the guy either. Hope he irons that hideous attitude of his right out for the future. He became the person I most wanted to see get smashed because of it!
Congrats to the champ Michael Bisping!
A word for Michael. Keep up the great work, you are an inspiration to many in the UK. I've watched that fight back at least 40 times and still buzz, I can only imagine how you feel. You are a true ambassador to the sport of MMA and should be filled with pride. Was gutted I missed you back home with the belt, would have loved to have popped up from Rossendale for a coffee and a chinwag with you and your Ma. I wish you every success, thanks for doing us proud "CHAMP".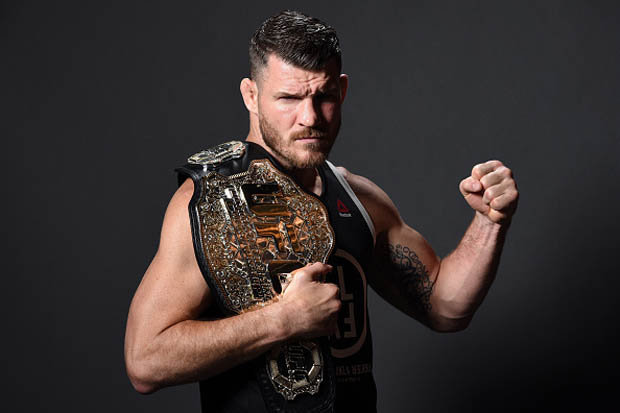 The following two tabs change content below.
The Master Of My Fate, The Captain Of My Soul... Hierophant blog artist and small town northern plebeian caught in a revolving overzealous opinionated bubble. My writing can be harsh but is always to the point and without bullshittery. Provocateur of humorous catalytic moments as warped as a bunch of alcoholics sipping sarsaparilla in a temperance bar mid prohibition.